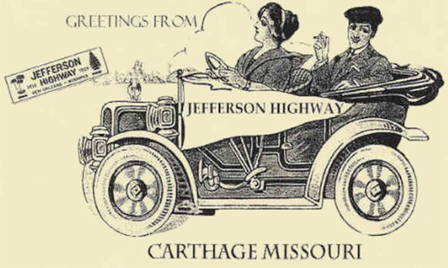 Depot Museum represented at Jefferson Highway National Conference


---
Stan Hendrix of the Cameron Depot Museum recently attended the National Jefferson Highway Association conference in Carthage Missouri. The Jefferson Highway was one of the first cross country highways in the early 20th century and travelled from Winnipeg to New Orleans. It's main route took it through the heart of Cameron as well as Clinton, Daviess and Harrison Counties. A national organization was formed years ago to help preserve the old roadway and document it's alignment. The Jefferson Highway was eventually replaced by numbered highways like 69, 33, 169 and 71.

The conference goal in part is to help attendees attract Heritage Tourism to their communities. Much of the Jefferson Highway that travelled through Carthage was later renamed US highway 66 and became part of the now famous "Route 66". The "Route 66" fans have been very successful in making it a Heritage Tourism destination. Jefferson Highway fans like Stan Hendrix and the folks at the Depot Museum are working to make this historic roadway an attractive tourist destination for this area as well.

You can see the Depot Museum's progress on the Jefferson Highway project at www.cameronhistory.com. The Depot Museum is a non profit admission free community museum in downtown Cameron. The National Jefferson Highway Association has a Facebook page and a website at www.jeffersonhighway.org.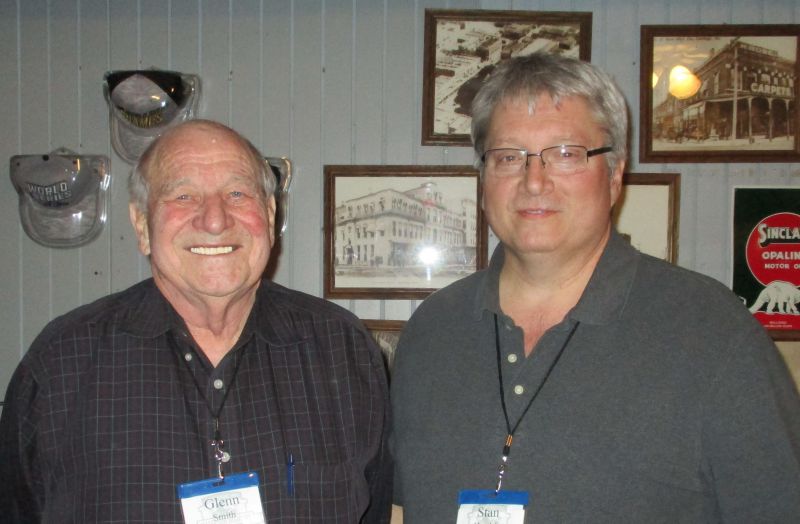 Glenn Smith (left), Jefferson Highway Association President with Stan Hendrix (right) from the
Cameron Historical Society and Depot Museum